"People from a planet without flowers would think we must be mad with joy the whole time to have such things about us" ~ Iris Murdoch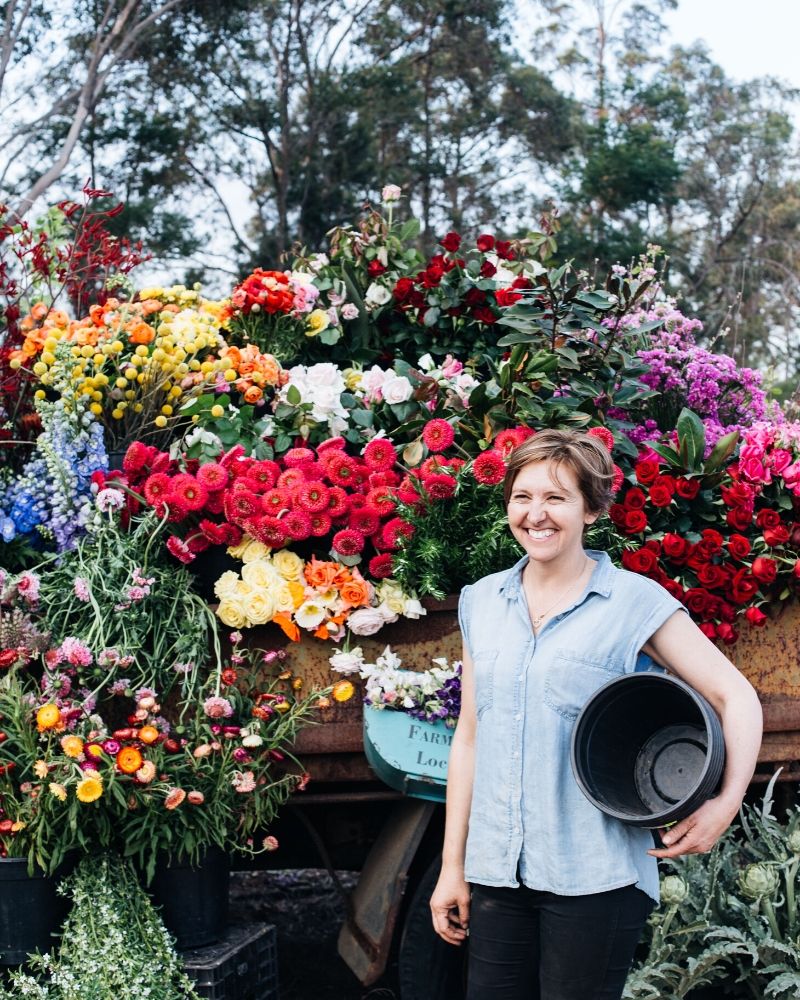 That's me, Ingrid.  This title was bestowed on me by the family.  I plan and co-ordinate the logistics of the farm, the markets and all things flowers. Starting my life in the suburbs and living the city life I always had a love of gardening and plants and always dreamt of a garden of my own.
Marrying 'the farmer', together we imagined a flower farm that would be a floral oasis.  I was able to bring together the things I love through floristry and farming, and developed a keen fascination of the botanical world.  The changing of seasons and the life cycle of our flower farm inspire me in the things we grow and create.  I am blessed to be constantly taken by surprise by what our little flower farm creates and it is my greatest joy as an artist to be able to gather and share what the changing seasons bring.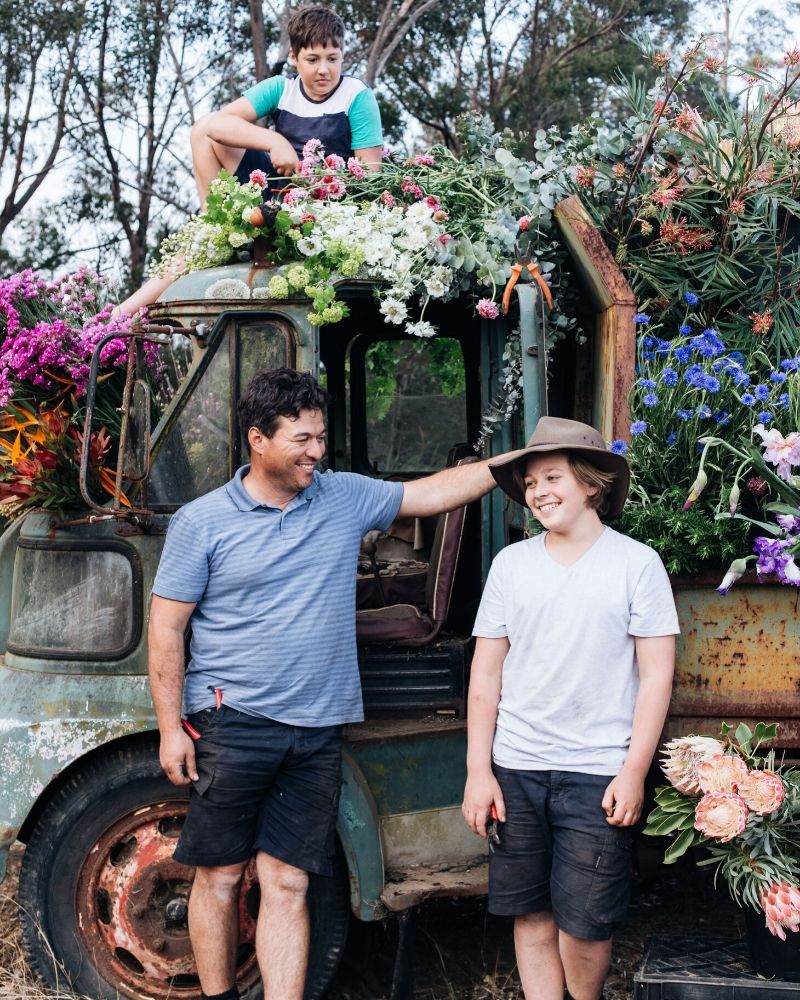 John could grow a flower from the palm of his hand. The soil has been flowing through his fingertips since he was a small child. He is organiser of planting, irrigation, crop management, and the go-to man for all things broken. His greatest asset on the farm is his ability to adapt to change and take on old and new farming techniques to improve the philosophy of our farm. Oh yes! And he is our salesman extraordinaire, who loves to have a good old chat.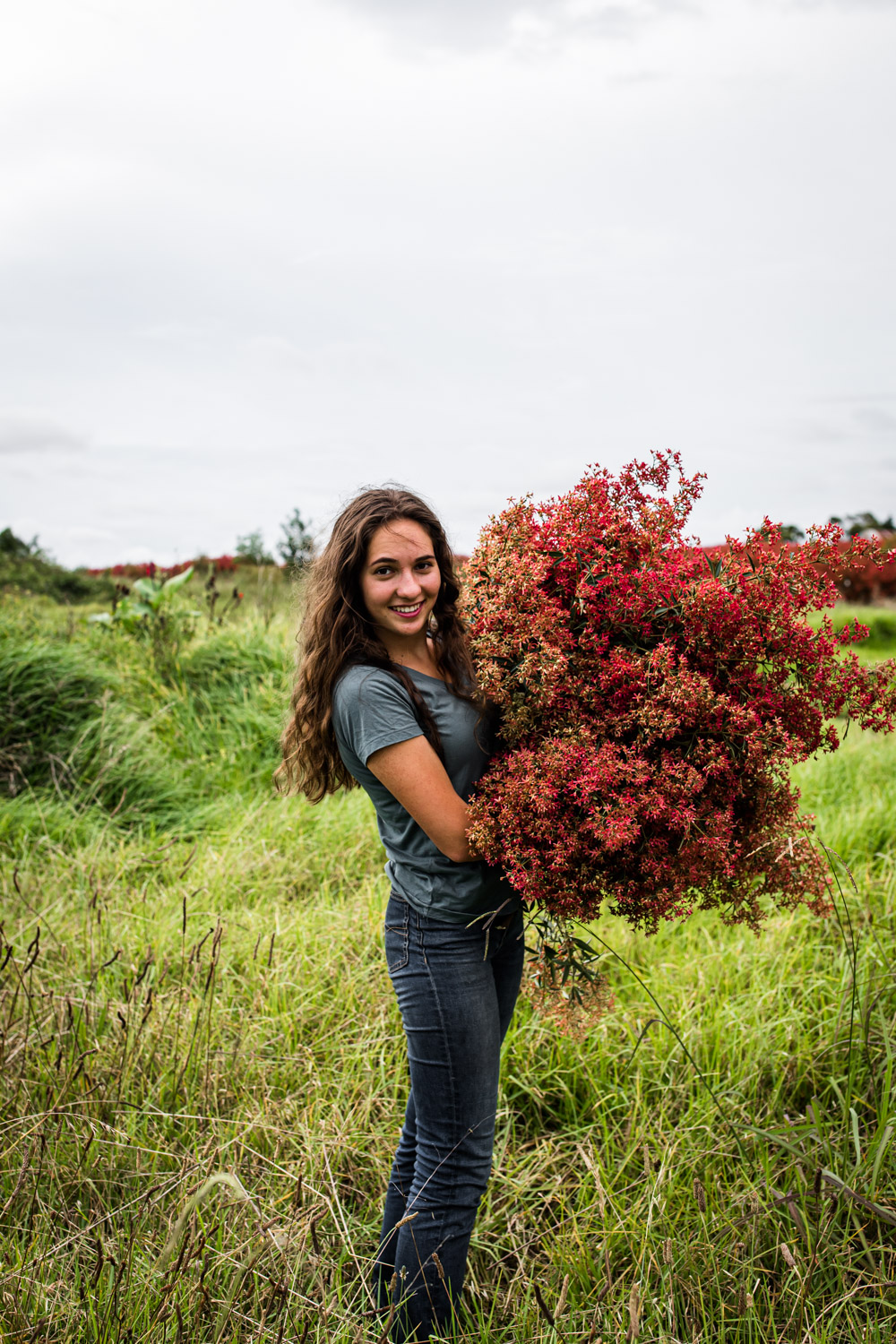 Nicola
The creative. With uninhibited flair, she forages the farm and creates magic. She will gladly step into our shed with her managerial finesse and make things happen.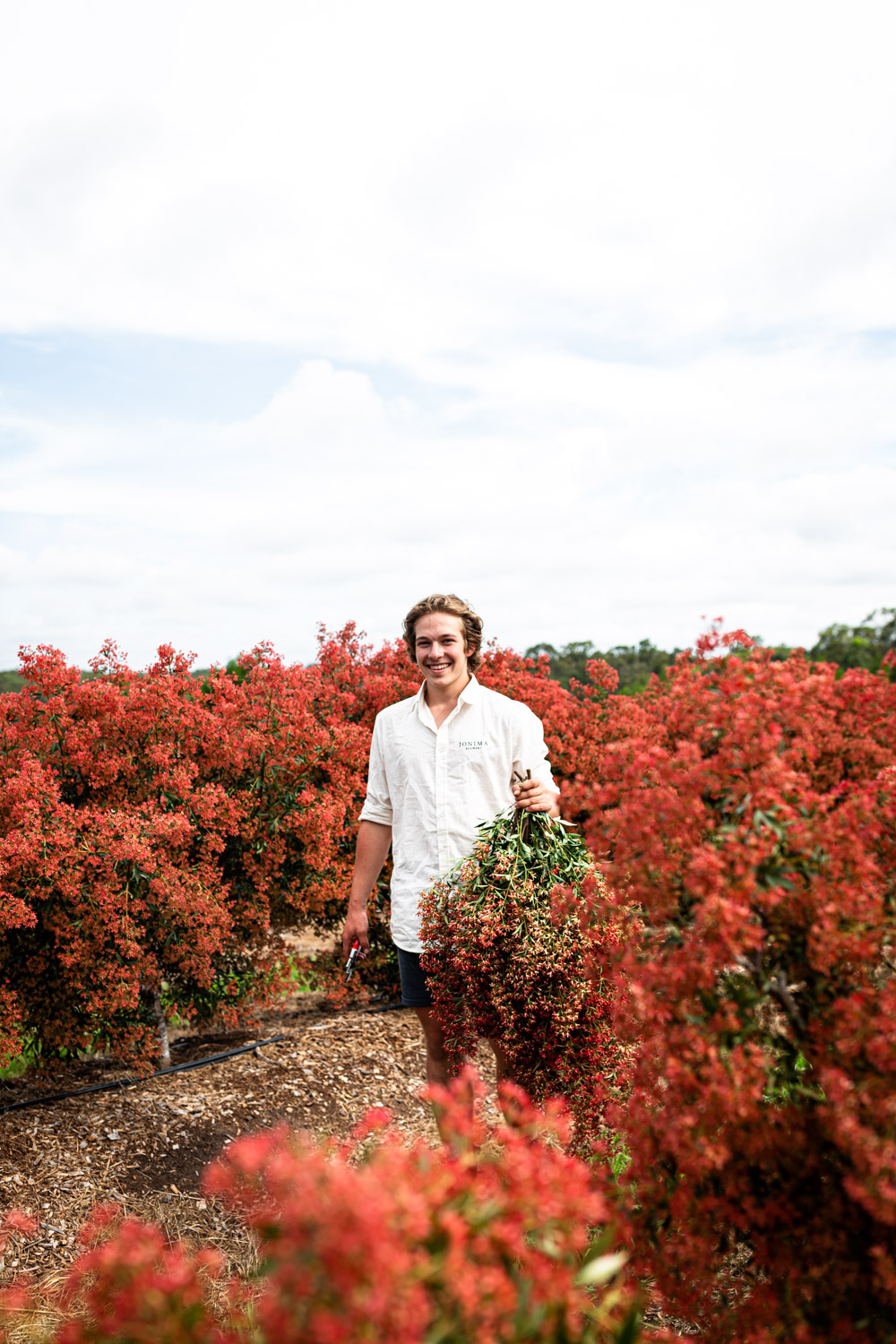 Marco
The right-hand man. Always by John's side, he's constantly in the middle of the action on the farm. He's at his happiest with a tractor, motorbike or any farm machinery.
You'll find him at the markets gladly telling you all the goings-on of our flower farm and everything you need to know about flowers.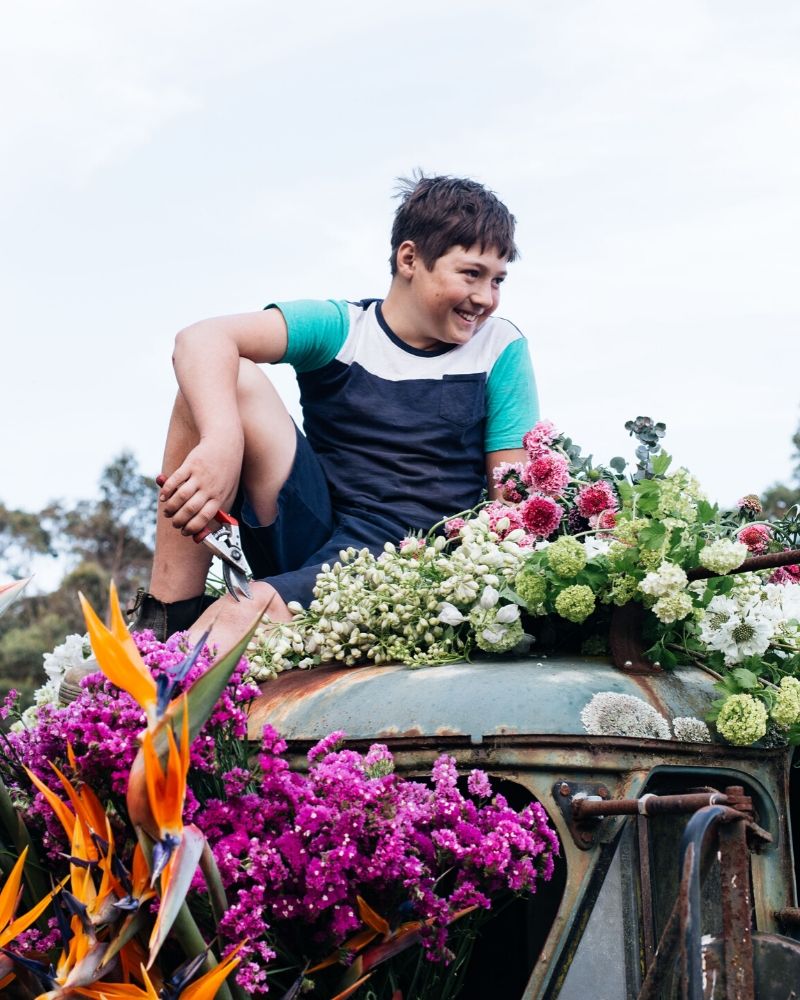 Luca
The helpful. Luca loves the farmers' markets and the value of the bartering system. He will gladly exchange a bunch of blooms. He has a keen forager's eye and his favourite saying is "did we grow that?", somehow surprised at what we have grown.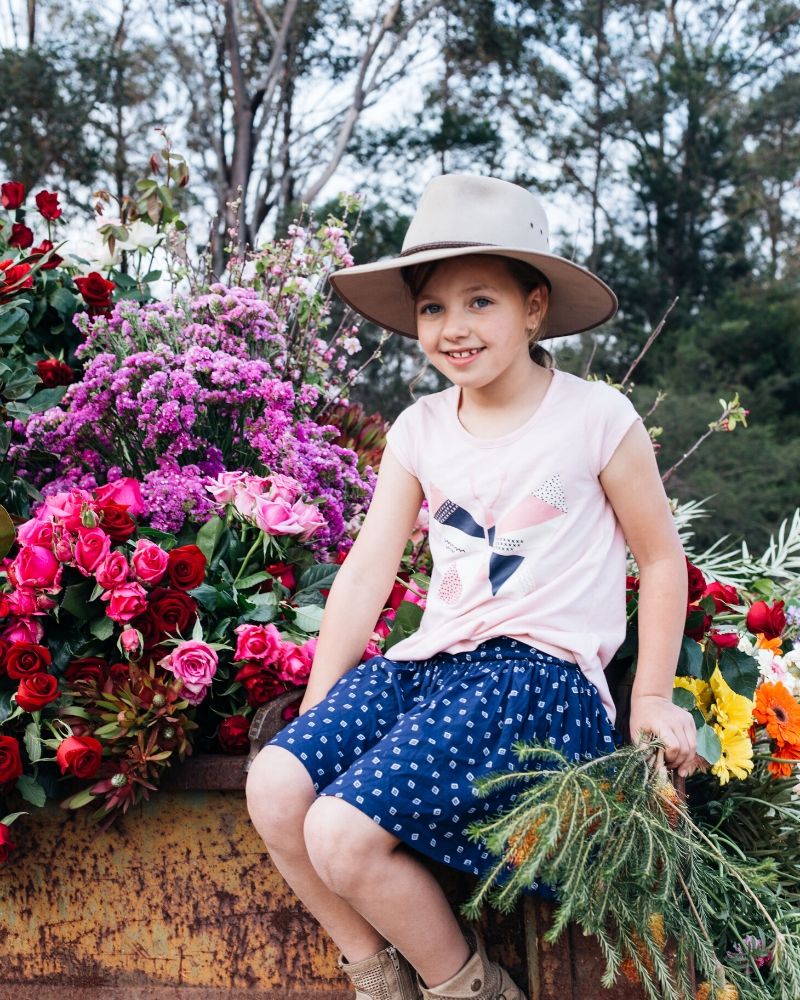 Daniella
The smallest team member, and happy to have the title of best flower wrapper. She takes the whole flower thing in her stride, zipping and weaving through the flower beds on her bike, bringing flowers to the bunching shed.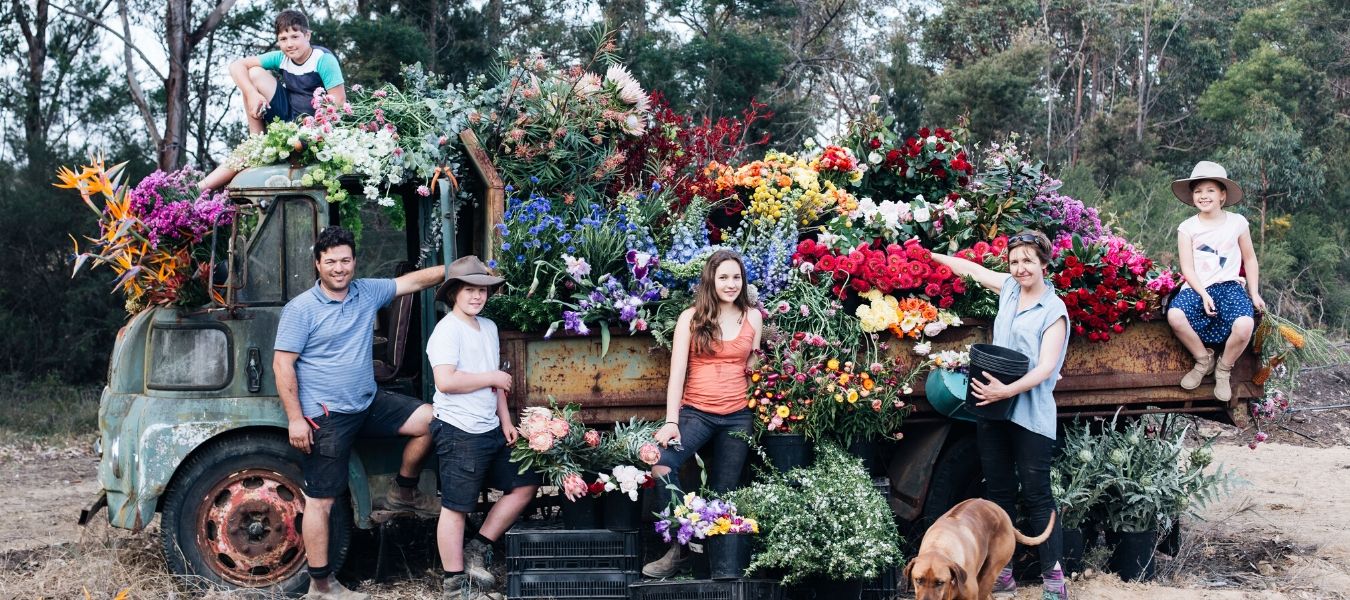 The Family's Favourite Picks
So much to choose from and so hard to narrow it down!
Please contact us for flowers - special orders, requests or any other enquiries