I have for some time been pondering on how I would begin a Blog for Jonima Flowers. What I would write? Why I would be blogging? And for who?
With a strong nudge from the family, I begin.  I begin this story selfishly for myself and my family (as I have always wanted to document a little snippet of our lives), but also for all our customers and supporters of Jonima Flowers. Expect to find stories of life on the farm, growing tips and tricks, what's in season, how to – flowers, inspiration for your home and garden and most importantly the connections with our community that makes Jonima Flowers.
I would love to know what you would love to see in future stories. I hope you Enjoy!
I Can See The Flowers
Our story began many, many years ago with a little boy, with a simple dream.
No one would have envisioned an innocent school art project would be proudly framed and hanging in our family home reminding us all of where it began.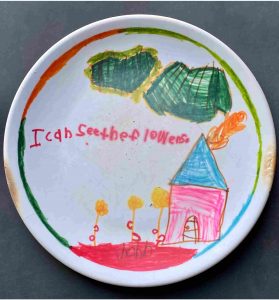 The scent of flowers began to run through John's veins before his time.  Nonno and Nonna began their Aussie journey in Glenorie.  They settled on their small farm growing flowers, in an area that become one of the flower growing hubs of NSW.  They became the first generation in the family to start the flower story.  This flower farm, or better known as Nonna's place, was where John visited roaming and wandering rows and rows of sweet smelling carnations, whizzing past bathtubs of floating violets and gazing at the dry stacked chrysanthemums piled high in the flower shed.
The towering rows of flowers waving in the sky slowly became shorter as John began to grow.  Soon his parents, the second gen, began to grow flowers in the town of Minto Heights.  The rhythm of flowers become more of a constant in his everyday life. This was the time of the 80s and 90s.   A time when carnations, babies breath and roses were the must have blooms.  A time when a change was beginning within the flower industry and also within his own flower growing family.  As with any boy growing up and finding their own feet he dabbled through many paths but his heart always returned to the flowers.
It was about this time where I had met my husband and was introduced to the world of flower farming.  I so vividly remember the rows of hoop houses covering the slope of the land.  A landscape filled with carnations in every colour, as far as the eye could see.  That first site of seeing endless blooms. The "Oh how wonderful!" moment passing through my lips with the colour, scent and beauty.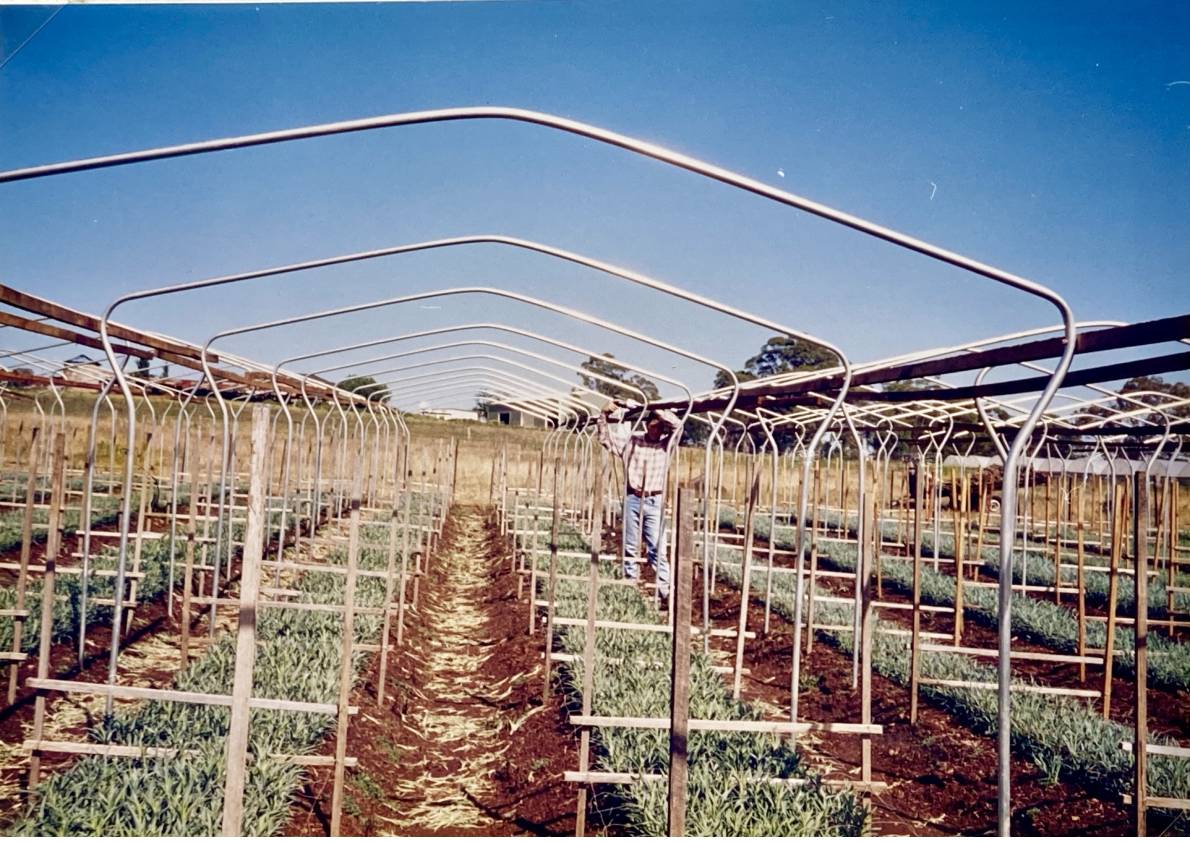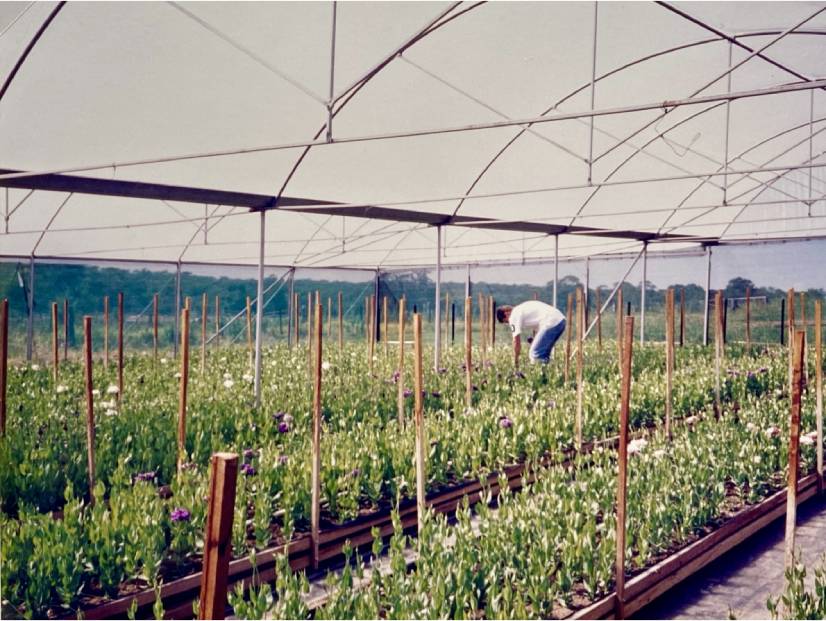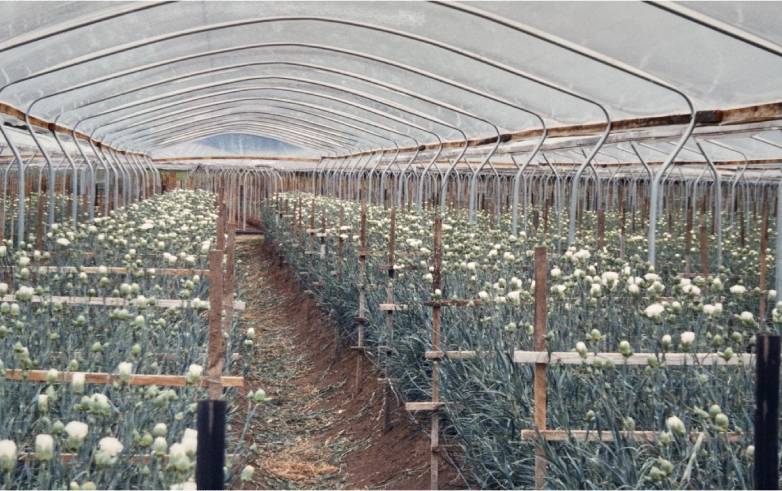 Defining years proceeded to create the vision that would one day be Jonima.  John knew a new way of growing was required for his dream of growing flowers in the future to be sustainable.  Crop trial after crop trials, finding new markets to sell, and searching for land to let the dream grow.  A vision was building to have a farm that was our home.  A farm that worked the land.  A farm not afraid to trial new and different techniques and that would take us to the future.
Unbeknownst to John and I we were beginning on an adventure where "I could see the flowers" would mean so much more.